I am thrilled to have been invited to write this article on our latest Davis Cup tie. Sadly this was the last tie in the old and much loved format, but still the tie which would uniquely determine if we would be seeded or not in the new format coming into effect next year.
This home tie saw a return in venue to the Emirates Arena in Glasgow and along with a few others, I flew up on the Thursday evening, just in time to join other BATS members for a little soirée at the Society Room, a Wetherspoons pub in the city centre. This was the perfect opportunity to collect tickets, greet fellow members and get kitted out in BATS attire in readiness for a weekend of very vocal, rousing support for our team!
Both Terry and I had chosen to stay at the Sandyford Hotel in the West End of Glasgow, which subsequently turned out to be ideally located within  a stone's throw of a couple of excellent restaurants we discovered for dinner at the weekend – a most opportune discovery, for as we know only too well, all this cheering & flag-waving to Back Our Brits is hungry work!
Day 1 was to provide us with an epic seven and a half hours of tennis, comprising two thrilling 5-set matches. First up was Dan Evans of GB in his return to the Davis Cup team vs Denis Istomin, Uzbekistan's No1 ranked player.
Evans took the first set on a tiebreak, with Istomin levelling the match with a second set win. It was then that things went a little awry for Evans, with Istomin bageling him in the third. However, this ignited a defiant and determined fight back from Evans, taking it to a fifth & final set in which he overcame a stunned Istomin.
Next up was Cameron Norrie vs Djurabeck Karimov, a hitherto relatively unknown quantity before the match, who to expected form lost the first two sets to Norrie, but then just as we were anticipating a fairly predictable straight sets win, then proceeded to inexorably turn the match around, starting with an unexpected tiebreak win in the third and going from strength to strength to secure the win in the fifth set, thus notching up a 1-1 tie at the end of play.
Day 2 of course was the doubles with our long-established team of Jamie Murray and Dom Inglot vs Denis Istomin and Sanjay Fayziev. With some wonderful shot-making from both teams, it was Team GB who prevailed with a straight sets win, bagelling the Uzbeks in the third and giving us a 2-1 lead in the tie going into Day 3.
On arriving at the stadium on Sunday, the published first match was of course expected to be the reverse singles, with Cameron Norrie due to play Denis Istomin. However, it was announced that unfortunately due to an ankle injury, Istomin would be replaced by his previous day's doubles partner, Sanjay Fayziev.
We had been agog with speculation on how Cameron Norrie would rise to the challenge after his tough defeat on the first day, a defeat which was almost the mirror image in reverse of his 5-set victory over Bautista Agut in the Davis Cup tie in Spain earlier in the year. We were not to be disappointed though. A clearly determined and resolute Norrie systematically dismantled the talented Fayziev's game in less than two hours, to produce an impressive straight sets win, with another bagel in the 3rd to take Team GB to a 3-1 victory over Uzbekistan.
It was then with some dismay that we learnt there would be no further play that day! Now, bearing in mind we'd barely passed 2pm, we had hoped at the very least to be treated to a single set exhibition match. Sadly, this was not to be and in spite of our win, there were many of us who felt rather subdued and flat as we left the stadium.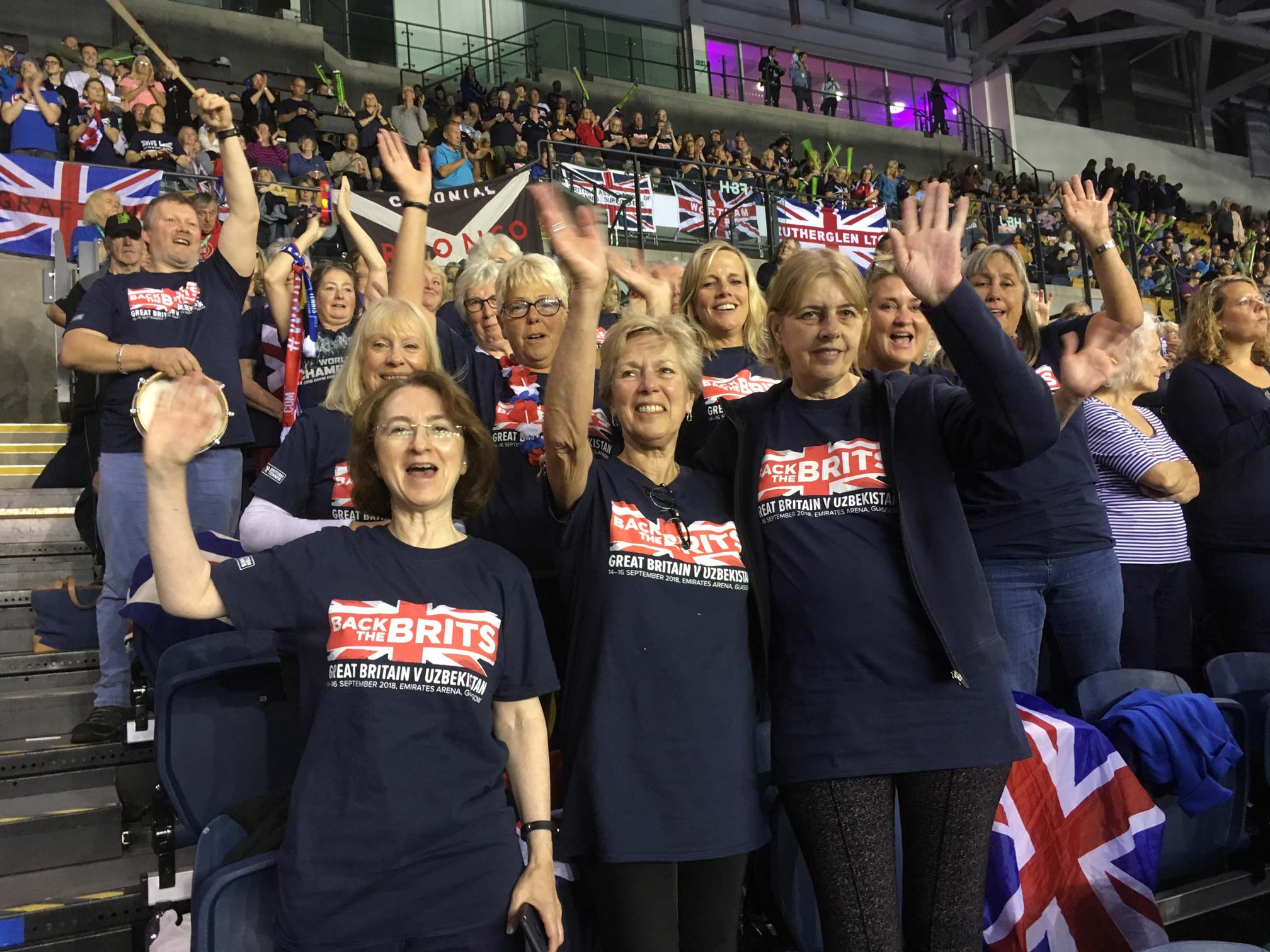 For me personally, I took the opportunity to work off my disappointment with a brisk run that afternoon, taking in the sights of the botanic garden, the university and the art gallery before meeting for another sumptuous banquet in the evening!
As I write this, we are still awaiting the draw to announce who our opponents will be in February and in so doing, find out whether we will be home or away. Leon Smith has already stated his fervent hope that the ITF grant us one of the two available wildcards and in so doing sidestep February and join the four semi finalists from this year's tournament, France, Spain, Croatia and the United States advancing straight through to the finals in either Madrid or Lille in November.
Wildcard or no wildcard, home or away, I for one will be there Backing Our Brits again. Thank you BATS for another wonderful & memorable Davis Cup weekend. Roll on February!
Janice North