GB v Spain, Davis Cup – 2nd-4th February 2018.
Venue: Puente Romano Tennis Club, Marbella. Outdoor, clay.
Thursday 1st Feb
An easy transfer by bus from Malaga to Marbella and a comfortable, well-situated, reasonably priced Hotel El Faro recommended by Mary.
Tickets and T-shirts were distributed during the Thursday evening get-together in the bar and spirits were high, if not especially optimistic.  Kyle Edmund, still injured following his exceptional achievements at the Aussie Open, is not playing, but surely Jamie and Dom will win the Doubles for us, so it won't be a complete whitewash.
Friday 2nd Feb
A good hotel breakfast and amusing to see various members of the Barmy Army in a new kit – and looking younger than ever.
A free shuttle bus to the venue was much appreciated, once we found the bus stop – but oh! – the queue at the gates!
A fabulous venue, glorious sunshine and fantastic seats with a superb view of the court. What more could we want?  There were large swathes of red, white and blue on all sides – 950 British supporters all willing our boys to put up a good fight.  Indeed, the Brits almost outnumbered the Spaniards on the opening Friday.  The volume of our support certainly did!  We just wanted something to cheer and applaud and we were not to be disappointed.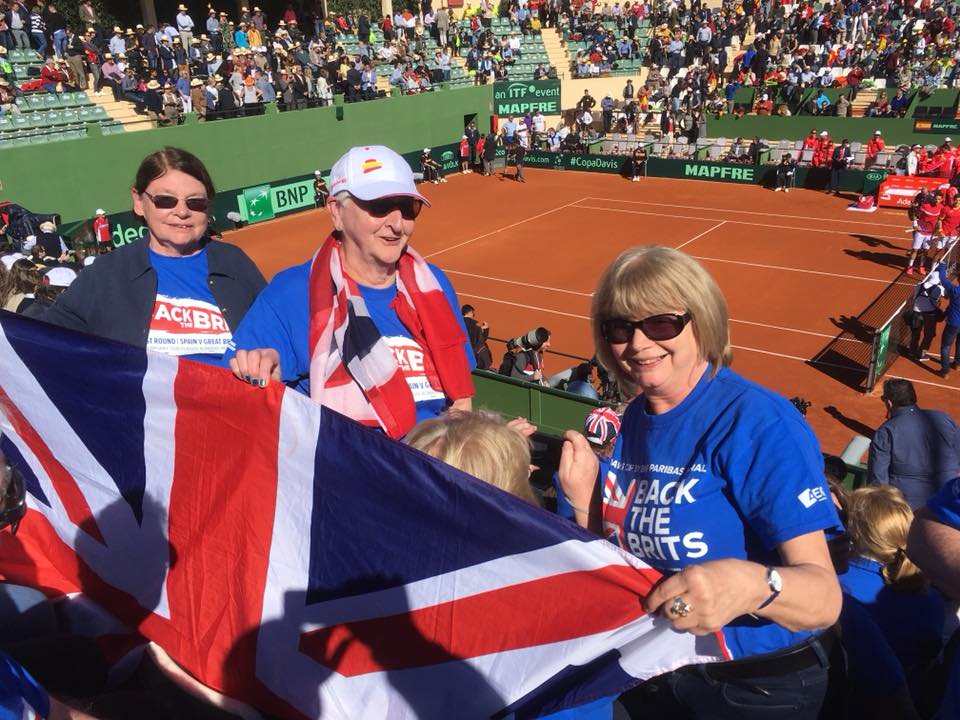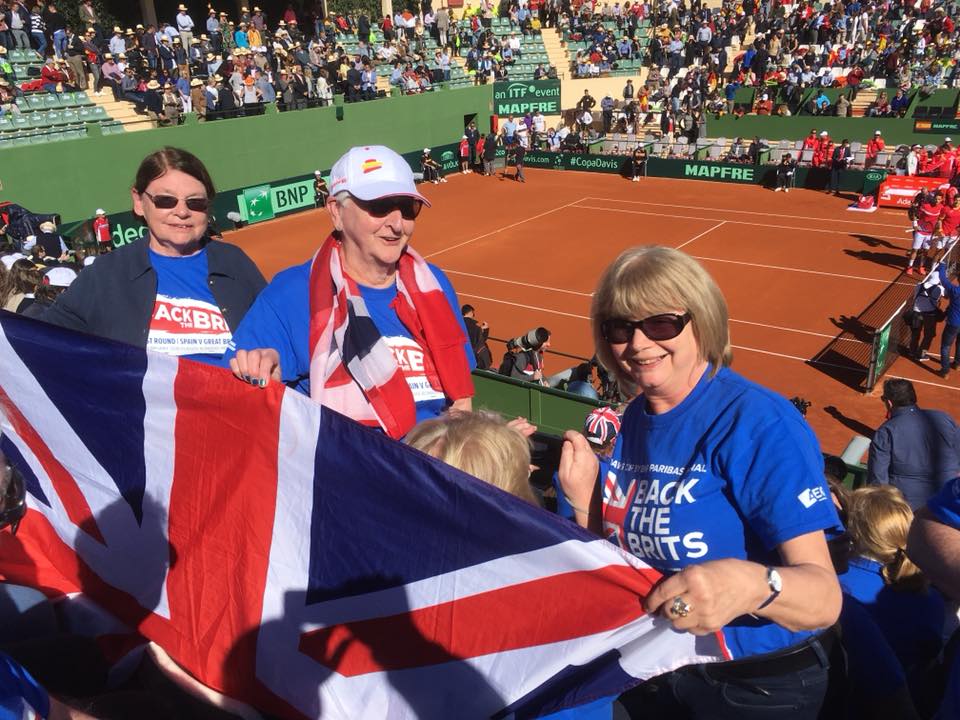 Liam Broady, who had not played on clay for almost three years, was on first, up against clay court specialist Albert Ramos-Vinolas, ranked 144 places above our plucky Brit.  Against all odds Broady kept Vinolas on court for more than two and a half hours.  Not once did his head drop. Fired up by the crowd and relentlessly coached, counselled and urged on by Leon Smith, our Davis cup rookie had the fans enraptured and the Spaniards scratching their heads. Liam Broady gave the fans a match as thrilling as it was unexpected.  A win? –  No  – but a magnificent start to the tie.
Could Cameron Norrie match that performance in his own Davis Cup debut? Ranked 114, he was up against the vastly experienced Roberto Bautista Agut, 23 in the world.  By the start of the third set it would seem not. Despite the indefatigable Barmy Army, the flag-waving cheering and applauding BATs, the chants, taunts and whistles from all sides, by the beginning of the third set the inevitable seemed horribly near. At two sets and a break down, Norrie's match had not soared to the heights of his colleague's.  He gave a creditable performance and played with flair and determination but he was outclassed.  The fans did not lose heart, however , nor did Leon Smith – and nor did Norrie.  The volume of support only increased. Miraculously, the double faults stopped and from 3-2 down, Norrie went on to win 16 of the last 20 games. The fans went wild! Unimaginable, unbelievable and how Cameron Norrie and Leon Smith smiled! Surely the most staggering Davis Cup debut performance of all time – and we were there to witness it!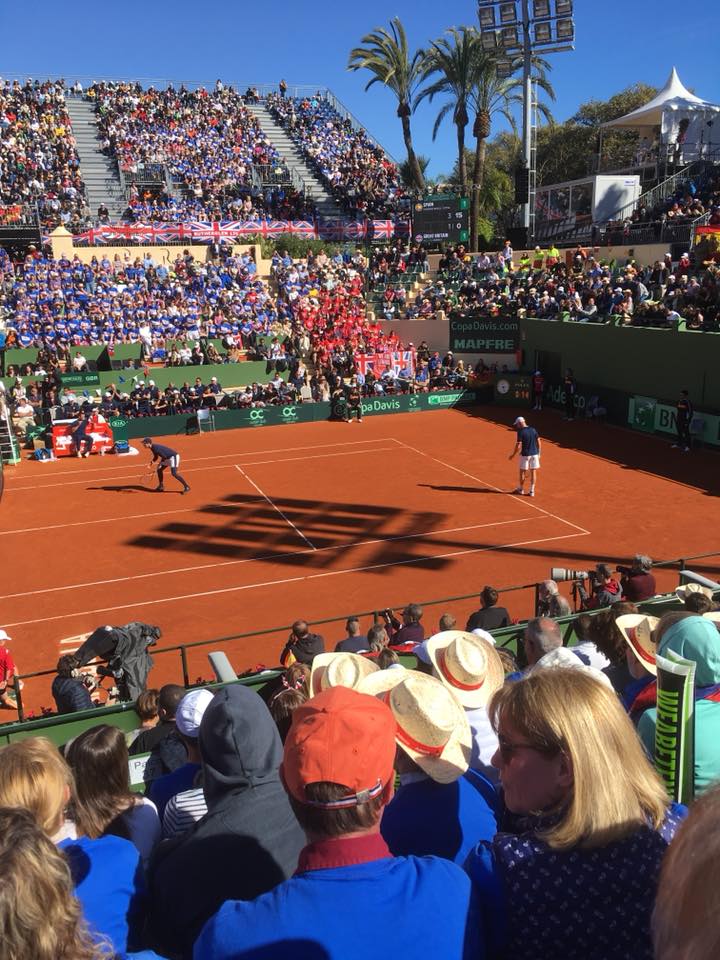 The rest of the weekend's play couldn't possibly match up to the Friday's. The Spanish fans woke up and came out in force on Saturday and Sunday and the final result was the expected win to Spain.
Friday's matches will live on in our memories however, as will the glorious February sunshine and the most  wonderful shoreline walk to and from the venue. Most heartening of all, we came away confident that British tennis has a hopeful future in players such as Liam Broady and Cameron Norrie.
Julia Sloyan
Feb. 2018